Apple Watch Accessories
Charging your Apple Watch is utterly effortless with an Apple solution that combines MagSafe technology with inductive charging. It s a completely sealed system free of exposed contacts. And it s very forgiving, requiring no precise alignment. You simply hold the connector near the back of the watch, where magnets cause it to snap into place automa..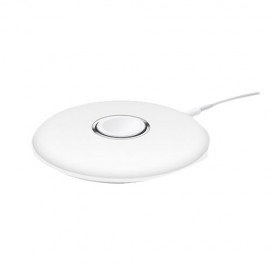 With the Apple Watch Magnetic Charging Dock, you can charge your Apple Watch in a flat position with its band open or on its side. When docked on its side, your watch automatically goes into Nightstand mode, so you can also use it as your alarm clock. The Apple Watch Magnetic Charging Dock uses the same inductive charging connector that comes with ..
Showing 1 to 2 of 2 (1 Pages)